Just Solutions Collective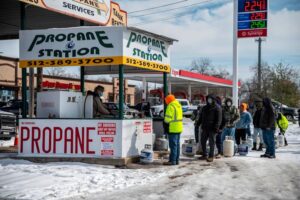 Just Solutions Collective has released part 1 of their three-part blog series to address why it's important to factor in energy burden reduction when taking action to transition to clean energy. Solutions that don't take the impact energy burden has on households into account do not support environmental or climate justice.
Read the first blog in this series here.
---
Predistribution Initiative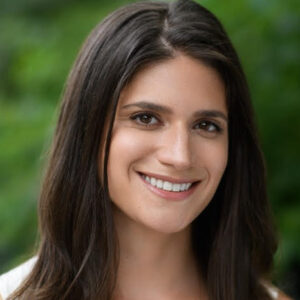 Delilah Rothenberg, Executive Director of the Predistribution Initiative, was recently featured on 'The Sustainability Story' podcast. In it, Delilah discussed how a focus on how internal standard setting, disclosure, improved governance, and financial practices can help build more regenerative investment structures and align practices of investment professionals with their stewardship counterparts. In essence, helping investment professionals practice more responsible investing and focus on the longer-term picture despite industry pressures to maximize short-term returns.
Listen here.
---
Rapid Climate Action Network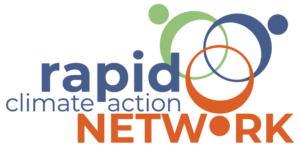 Rapid Climate Action Network is sponsoring a series of locally-focused RAPID forums to help solve climate-related issues. In the RAPID Forums, community leaders from a variety of industries come together to brainstorm a bevy of solutions that will positively impact the climate within five years. The goal is fast, impactful action which considers local market implications. Rapid Climate Action Network invites you to start your own RAPID Forum if you don't see one in your area.
Learn more here.
---
Latino Outdoors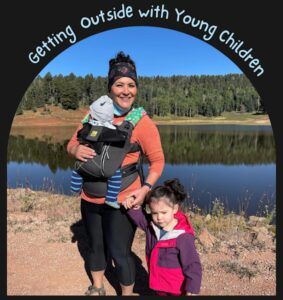 This April 23 – May 1, Latino Outdoors (LO) is introducing a new initiative called Semillitas Outdoors, in celebration of Latinx children in the outdoors. During this week, LO will be offering both virtual and in-person events/outings.
Register now for their virtual events:
Monday 4/25: LNT Awareness Workshop for Kids
Wednesday 4/27: Getting Outside with Young Children
Thursday 4/28: Careers in the Outdoors Speaking Panel
Friday 4/29: First Time Backpackers
---
Get to Know Community Initiatives' Admin Staff!
Sofía García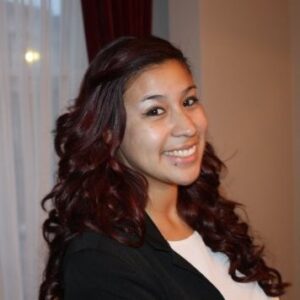 Sofía joined Community Initiatives in early 2022 as the Client Services Program Coordinator. She first learned about the organization from Senior Client Services Manager Audrey Roderick, with whom she had previously worked while at the Alameda County Community Food Bank.
Her experience with work at the food bank and with the Oakland Parks, Recreation and Youth Development department both provided opportunities for her to learn more about nonprofit work and a few of its different program structures. Her natural desire to learn how to support the different programmatic needs make her a great asset to Community Initiatives.
Sofía attended San Francisco State University, where she studied Business Management Administration. She is back in Oakland now and shares a "coworker" dog with her dad as they both work from their home offices.
In her free time, Sofía goes all-in on sports (Waaarrrrioooors!) She also loves travel and eating amazing food. During the pandemic, Sofía got into making beaded jewelry, creating elaborate loomed bracelets, earrings, and other pieces with seed beads, becoming so prolific that she set up a store on Instagram to sell her works.
---
Let us know what's going on with your project and we'll do our best to get it into the next Project News and share on social media.
Email Stephanie at communications@communityinitiatives.org.
If you would like to learn more about our projects, please visit our projects page.