Jewish Youth for Community Action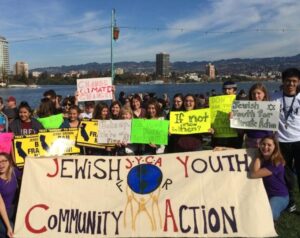 The Jewish News of Northern California is promoting the programs of Jewish Youth for Community Action on their website, jweekly.com. Jweekly.com is an online resource for Jewish news, events, lifestyle, and activities.
Read more here.
---
Radical Monarchs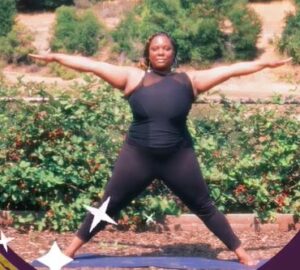 Radical Monarchs hosted a hatha yoga session on Thursday, June 30. The yoga class was taught by Misia (she/her), a hatha yoga instructor and wellness consultant who embraces inclusivity. She incorporates the "health at every size" principles into every class.
See the Facebook post, here.
---
MENTOR California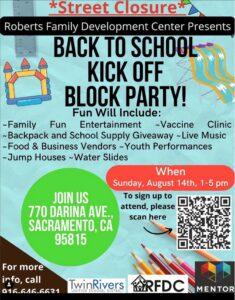 Join MENTOR California August 14th in Sacramento at the Back to School Kick Off Block Party. There will be fun events for the entire family, including everything needed to get kids prepared for school including free backpacks and school supplies, a vaccine clinic, live music, food vendors, youth performances, jump houses, water slides, and more. Don't forget your swimsuit and towel if you want to go on the waterslide!
The block party will be held Sunday, August 14th, from 1-5pm PT at 770 Darina Ave., Sacramento, CA, 95815. Make sure to register here.
---
Regeneracion-Pájaro Valley Climate Action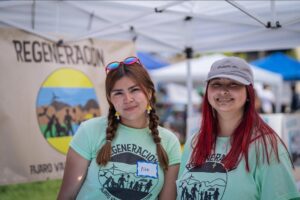 It seems like every day the news reports another extreme weather event happening across the United States and other countries around the world. The news of these events ranges from disheartening to devastating. In their latest newsletter, Regeneracion-Pájaro Valley Climate Action reminds readers of the seriousness of the climate situation, but also reports some good news and ways people can help.
Learn more about Regeneracion's latest updates here.
---
Just Solutions Collective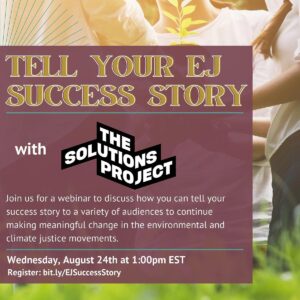 Later this month, Just Solutions Collective will be holding a webinar, Telling Your Success Story with The Solutions Project and Just Solutions Collective. Register here to attend and learn more about the environmental justice movement's success stories with the BIPOC-Frontline communities, who have been leading the way in finding creative and just solutions. You'll also find ways to share your success stories and support the continuation of making meaningful change in the environmental and climate justice movements.
The event will be held August 24, 2022, at 1pm ET/10am PT.
---
Let us know what's going on with your project and we'll do our best to get it into the next Project News and share on social media.
Email Stephanie at communications@communityinitiatives.org.
If you would like to learn more about our projects, please visit our projects page.