Vision Zero Network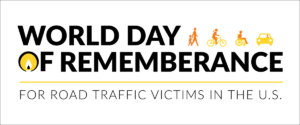 Planning has begun for 2023's World Day of Remembrance for Road Traffic Victims (WDoR), with the first monthly organizing call being held August 9, 2023. This session will bring together both newcomers and seasoned WDoR organizers to strategize and tap into helpful resources, including mini-grants. In addition to being a day to honor those killed and injured in roadway crashes, WDoR is also an important day of action for Vision Zero Network and the #VisionZero movement. This year's theme is Safe Streets for People which emphasizes people-first policies.
WDoR is November 19, 2023.
Learn more here.
---
Academic Data Science Alliance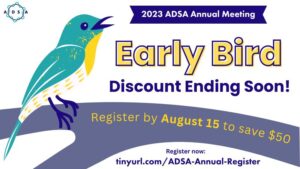 Early bird registration ends August 15, 2023 for the Academic Data Science Alliance (ADSA) Annual Meeting. This year's theme, Health, Well-being, and the Arts, highlights biosciences, healthcare, and the arts. The annual meeting convenes data science practitioners from all disciplines and career stages to share state-of-the-art approaches in data science research and education, with a strong emphasis on responsible data science.
The ADSA Annual Meeting will be held October 24-27 at UTSA in San Antonio, TX.
Learn more here.
---
LIVE FREE USA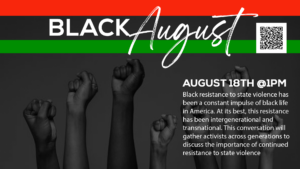 Join Kehinde Wiley for An Archaeology of Silence, part of the Speaker Series developed in collaboration with Pastor Michael McBride and Sherrie Deans of Live Free USA. The Speaker Series brings together some of the biggest names in culture, art, sports, and activism. Through panel discussions, performance, and collective healing practices, the six-part series offers a platform to those most affected by state-sanctioned violence and a constructive framework for how we understand the intersections of art, suffering, and healing.
Opens August 18, 2023, at the Koret Auditorium in the de Young Museum, San Francisco, CA.
Learn more here.
---
US Research Software Engineer Association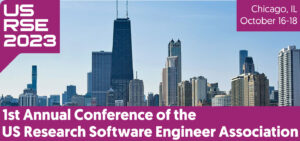 Registration is now open for the 1st Annual Conference of the US Research Software Engineer Association (US-RSE). The theme of this year's conference is Software-Enabled Discovery and Beyond. The US-RSE conference is for anyone who is involved in the development of research software, particularly those who regularly use expertise in programming to advance research.
US-RSE Conference 2023 will be held October 16-18, 2023, in Chicago, IL.
Learn more here.
---
Follow Community Initiatives on Social Media!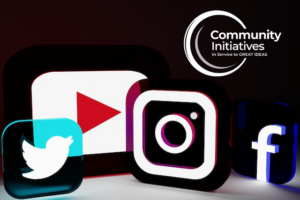 You can find us at the following:
---
Let us know what's going on with your project and we'll do our best to get it into the next Project News and share on social media.
Email Stephanie at communications@communityinitiatives.org.
If you would like to learn more about our projects, please visit our projects page.