Regeneracíon – Pajaro Valley Climate Action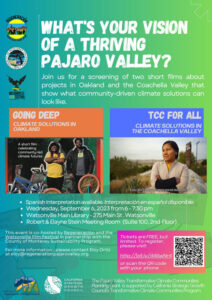 Join Regenracíon – Pajaro Valley Climate Action for a screening of two short films about climate solution projects in Oakland and the Coachella Valley. The films, Going Deep –Climate Solutions in Oakland, and TCC For All – Climate Solutions in the Coachella Valley, provide models for community-driven climate solutions, and will have Spanish interpretation available. This event is co-hosted by Regenracíon and the Watsonville Film Festival in partnership with the County of Monterey Sustainability Program.
The screening will be held September 6, 2023 in the Watsonville Main Library, 275 Main St., Watsonville, CA. Get tickets here.
---
Immigrants Rising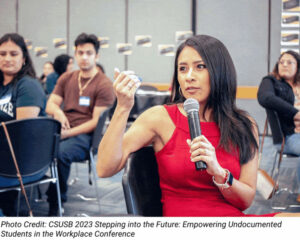 Immigrants Rising (IR) announces the appointment of Iliana G. Perez, Ph.D. as their new executive director! Dr. Perez has served as IR's Director of Research & Entrepreneurship since 2019 and has been an active member of the IR community since 2012. She brings over a decade of experience as a researcher and advocate for immigrant rights and is an esteemed leader in the field of immigrant entrepreneurship. Under her direction, IR's entrepreneurship program has transformed from a modest set of resources to a multi-million dollar grant and training initiative.
Congratulations on your appointment, Dr. Perez! Read more here.
---
Vision Zero Network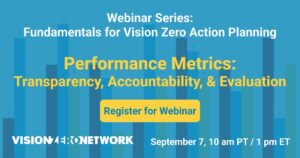 Join Vision Zero Network on September 7th for their webinar, Performance Metrics: Transparency, Accountability & Evaluation, which focuses on equipping participants with essential strategies to monitor and evaluate the impact of their roadway safety projects within the context of Vision Zero Action Planning. This webinar will also emphasize the critical role of performance metrics in fostering accountability and momentum towards reaching Vision Zero Action Plan goals.
The webinar will be held at 10:00 am PDT, September 7, 2023. Register here.
---
The Carpentries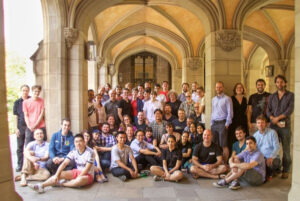 The Carpentries is celebrating their 25th anniversary with a series of online events. The festivities will be ongoing until the end of the year, so be sure to register to receive communications about upcoming events. The next events in the series spotlights the origins and activities of their community in Africa. You can see a recording of their recent spotlight of New Zealand and Australia here.
The regional spotlight will be held September 28, 2023, 10:00 UTC. Register here.
---
Follow Community Initiatives on Social Media!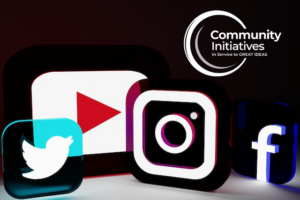 You can find us at the following:
---
Let us know what's going on with your project and we'll do our best to get it into the next Project News and share on social media.
Email Stephanie at communications@communityinitiatives.org.
If you would like to learn more about our projects, please visit our projects page.