Latino Outdoors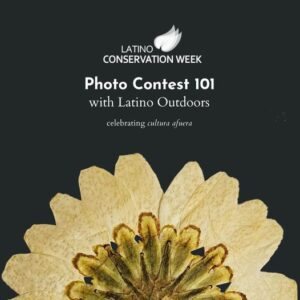 Latino Outdoors continues to celebrate 10 years of growth, learning, community, and movement building with their 2023 Latino Conservation Week Photo Contest. Entrants have until 12pm PDT, July 23, 2023 to enter the contest. The three categories of focus are Todos Outdoors, Conservation Cultura, Then and Now, and Semillitas Outdoors. If you can't make the entry deadline, save the link to check out the winners when they are announced July 31, 2023.
Learn more here.
---
Just Solutions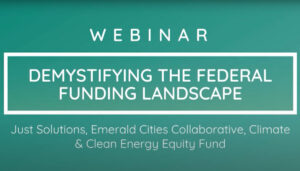 Last week, Just Solutions teamed up with Emerald Cities Collaborative and The Climate & Clean Energy Equity Fund to present a webinar demystifying the federal funding process and discuss pathways to use for accessing community funding. The webinar explored competitive grants, formula grants, and tax credits, among other processes that benefit organizations in participating in the advocation of community needs.
Watch the webinar video here.
---
Bay Area Community Health Advisory Council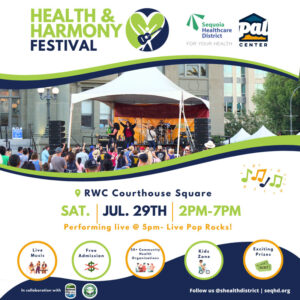 Join Bay Area Community Health Advisory Council (BACHAC) Saturday, July 29th, from 2pm–7pm at Redwood City Courthouse Square for Sequoia Healthcare District's and PAL Center's Health & Harmony Festival. The event will feature a variety of live music, Zumba activities, interactive Kids Zone and Bike Rodeo, and prizes for attendees. BACHAC will be passing out PPE Goodie Bags and giving away game prizes as well.
Learn more here.
---
HERicanes
Did you know that women are not able to compete in the Olympic decathlon? HERicanes is working to disrupt the inequities in this and other competitive athletics. Help support their work to empower girls and women by getting tickets to the upcoming Women's Decathlon National Championships, to be held August 12-13, 2023 at Mt. Sac's Hilmer Lodge Stadium in Walnut, CA.
Buy tickets and learn more here.
---
Follow Community Initiatives on Social Media!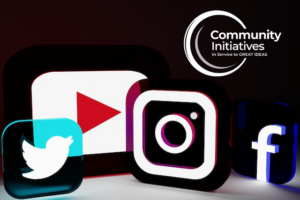 You can find us at the following:
---
Let us know what's going on with your project and we'll do our best to get it into the next Project News and share on social media.
Email Stephanie at communications@communityinitiatives.org.
If you would like to learn more about our projects, please visit our projects page.