El/La Para Translatinas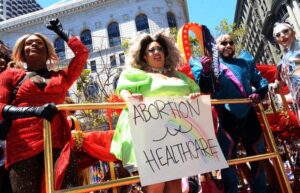 In solidarity with all women, members of El/La Para Translatinas showed their support for the fight against the SCOTUS decision to reverse Roe vs. Wade. They displayed signs of protest during the June 26 PRIDE parade in San Francisco.
Read more here.
---
East Bay Getting to Zero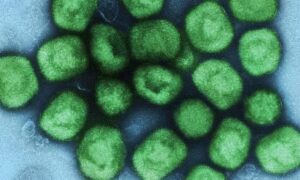 There have been over 300 cases of Monkeypox diagnosed across twenty-eight states in the United States as of early July. Six of those cases were in San Francisco and five of the cases were in Alameda County. East Bay Getting to Zero published a July blog entry about Monkeypox, defining what it is and suggesting preventative measures.
Learn more here.
---
Attendance Works
Join Attendance Works this new school year for their Attendance Awareness Campaign webinar, Ensuring a Welcoming, Healthy and Restorative Start to School.
Speakers will share lessons learned and tools for helping students overcome barriers to getting to class, as well as strategies that enlist the entire school community in promoting a positive and engaging learning environment.
Register for the Wednesday, August 8th, 2022, 12pm PT (3pm ET) event here.
---
Pre-Health Dreamers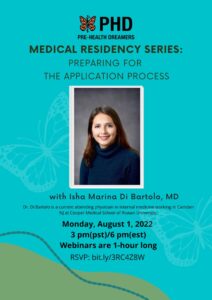 Applying for medical residency can be one of the more intimidating steps in the process of becoming a medical professional. Pre-Health Dreamers continues to provide support to those within undocumented communities by offering their Medical Residency Series. Prospective medical residents can register now for Preparing for the Application Process with Isha Marina Di Bartolo, MD., to be held Monday, August 1, 2022, 3pm PT (6pm EST).
---
Center for Scientific Collaboration and Community Engagement
The Center for Scientific Collaboration and Community Engagement (CSCCE) released the remaining five tip sheets in their nine-part series on the stages of launching and running community champions programs. The nine-stage model takes a granular approach to designing, implementing, and closing/continuing community champions programs.
The tip sheets were developed in collaboration with the CSCCE community champions programs working group this last spring and are presented in their recent blog. The blog revisits the first four tip sheets in the series and summarizes the whole collection of nine. They are an excellent resource if you are interested in mobilizing emerging leaders in their community.

Find them here.
---
Let us know what's going on with your project and we'll do our best to get it into the next Project News and share on social media.
Email Stephanie at communications@communityinitiatives.org.
If you would like to learn more about our projects, please visit our projects page.