Bay Area Network for Diversity Training in Early Childhood (BANDTEC)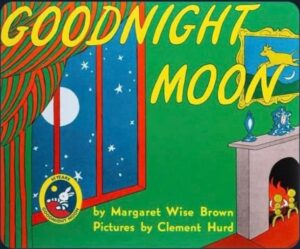 On social media, in honor of Pride month, BANDTEC shared a post from LBGTQ+ media advocate Lindz Amer (they/them). In Lindz's post, they pointed out that many favorite childhood books were written by members of the queer community, including 'Where the Wild Things Are', 'George and Martha', 'Goodnight Moon', and 'Frog and Toad Are Friends'.
See the post here.
---
Immigrants Rising

This month, the Immigrants Rising blog featured an article about Deferred Action for Childhood Arrivals (DACA). Originally intended as a stop-gap solution, we are now celebrating the tenth anniversary of DACA. Then-President Barack Obama announced DACA as a form of administrative relief for undocumented immigrants who had previously arrived in the U.S. as children. This milestone was the direct result of the courage of undocumented youth activists across the country.
Read more here.
---
FruitGuys Community Fund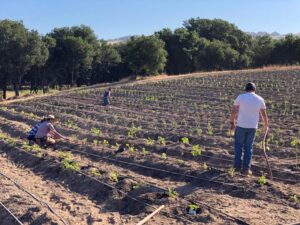 Meet FruitGuys Community Fund recipient Farm to Fight Hunger, an agricultural nonprofit in Healdsburg, CA. This two acre farm donates 100% of everything it grows to fight food insecurity in Sonoma County. They grow culturally-relevant varieties of vegetables including tomatoes, tomatillos, peppers, squash, corn, onions, broccoli, cauliflower, kale, nopales, and Mexican and South American herbs. Their $4,755 grant will allow them to plant a 300-foot long hedgerow of native, drought-tolerant plants, fruit, and nut trees to create habitat for pollinators and other beneficial insects on an acre of a converted vineyard.
Learn about other small grant recipients here.
---
Regeneración-Pájaro Valley Climate Action
Regeneración-Pájaro Valley Climate Action (Regeneración) will be participating as a part of the 2022 Justice40 Accelerator cohort. The cohort includes 49 community-based, climate-justice organizations which will apply their local knowledge and wisdom to solutions on the frontlines of climate crisis. Organizations chosen represent Black, Indigenous, Latino, and Asian & Pacific Islander communities from across the nation. Regeneración emerged in 2016 to address the need for a climate justice organization in Watsonville, CA.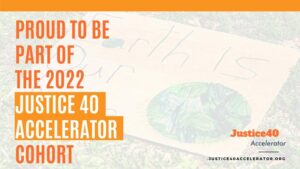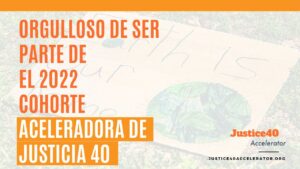 Learn more about their work here.
---
Let us know what's going on with your project and we'll do our best to get it into the next Project News and share on social media.
Email Stephanie at communications@communityinitiatives.org.
If you would like to learn more about our projects, please visit our projects page.