Renaissance Journalism

Renaissance Journalism has a new pilot project called LaunchPad, which provides an opportunity for emerging journalists with passion for making changes to journalism to make sure equity and social justice are considered in the reporting process.
Two programs will run the first year, LaunchPad Fellowship for NextGen Journalists, and LaunchPad Career Development Grants for NextGen Journalists.
The application period for these two programs are open now, with the first being due March 18, 2022, and the second April 15, 2022.
Learn more and apply now here.
---
Vision Zero Network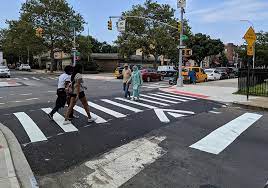 As the nation is grappling with a tragic increase in traffic deaths, especially harming people walking, the Vision Zero Network is advocating for #SafetyOverSpeed. This includes NYC's ambitious plan to add 100 raised crosswalks to improve the safety of people walking. This is a well-proven traffic-calming measure that slows people driving down to a safer speed and increases visibility of those walking — all part of the nation's ambitious goal to reach Vision Zero, zero traffic deaths or severe injuries among all people.
Read more in this NYTimes article here.
---
The Fund for People in Parks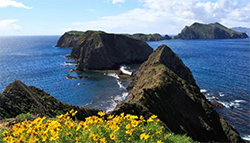 Our project, The Fund for People in Parks, is providing a matching grant of $31,500 to help make a new National Park, the Prisoners Harbor Campground, possible on Santa Cruz Island. Santa Cruz Island is one of the Channel Islands, located off the coast of Southern California. They are considered the Galapagos Islands of the United States.
---
MENTOR California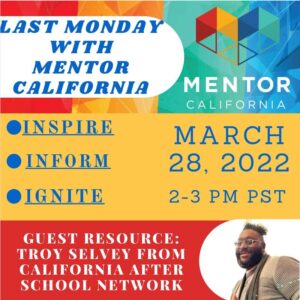 Register now for the next Last Monday with MENTOR California. Events are facilitated by MENTOR California and held the last Monday of the month, with this event focusing on the opportunity to inspire, ignite, and inform their mentoring community. They will welcome special guest Troy Selvey from California After School Network who will talk about mentoring in the after school space, and AB 506.
Register now and be ready to share space with others in mentoring. Last Monday will be held March 28, 2022 from 2-3 PM, PST.
Register here.
---
Get to Know Community Initiatives' Admin Staff!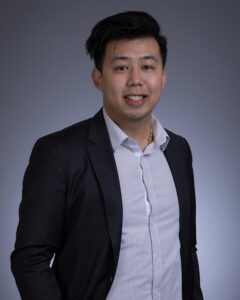 Brandon Wong
Brandon has worked as a Project Accountant with Community Initiatives since 2020. His previous experiences include corporate accounting with Veritas Investments and Dolby Laboratories.
His strong background in volunteering has helped him develop skills for working with nonprofits. He enjoys the opportunity to work with the wide variety of fiscally sponsored projects that Community Initiatives serves.
Originally from the Bay Area, Brandon obtained his BS in Business Economics at U.C. Riverside before returning to his home turf.
A solid sports enthusiast, Brandon roots for both the SF 49ers and the Oakland A's. One of his travel goals is to visit every single MLB stadium in the U.S. So far he's made it to every one west of the Rockies, including Colorado. His favorites to date include Oracle Park in SF and Angels Stadium in Anaheim, and he's ready for a new ballpark to be built at Howard Terminal since Oakland Coliseum is his least favorite on the list.
---
Let us know what's going on with your project and we'll do our best to get it into the next Project News and share on social media.
Email Stephanie at communications@communityinitiatives.org.
If you would like to learn more about our projects, please visit our projects page.