El/La Para Translatinas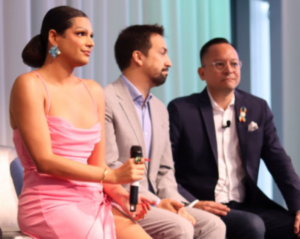 Hispanic Federation recently hosted its first Advance Change Together (ACT) convening during the National LGBTQ Task Force's 2023 Creating Change Conference to help underfunded Latinx LGBTQ+ organizations. "We want to make sure that these voices are represented and empowered and uplifted," Frankie Miranda, President and CEO of Hispanic Federation, said. The organization is helping this section of the Latinx community by giving out grants totaling $1 million. El/La Para Translatinas was one of the grant recipients.
Read more, here.
---
Bay Area Community Health Advisory Council
Bay Area Community Health Advisory Council is hosting Soul Stroll 2023, their annual walk-a-thon, on Saturday, May 20, 2023. Established in 2002, the event will be back in-person, consisting of a one-mile, three-mile, and five-mile walk/run.
Learn more or sign up to attend, here.
---
HERicanes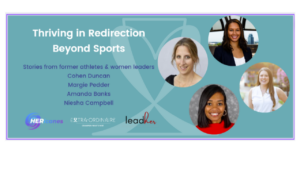 As most current and former athletes know, the "What's next?" and "Who am I now that my sport is done?" aspects of the journey can be scary, tumultuous, exciting, anxiety-filled, and confusing. HERicanes and their panel of expert SpeakHERs will be on hand with their co-hosts to provide helpful conversation about how former athletes can thrive in the new direction their careers take at their upcoming event, Thriving in Redirection Beyond Sports.
The event will be held Monday, March 20, 2023 from 9am – 10am PDT.
Register here to save your spot.
---
Vision Zero Network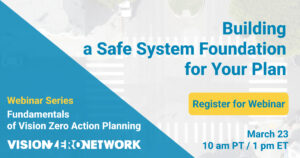 There's still time to register for Vision Zero Network's 2nd webinar in their Fundamentals of Vision Zero Action Planning series: Building a Safe System Foundation for Your Plan series. Participants will be able to solidify their community's work towards safe and equitable mobility.
The webinar will be held Thursday, March 23, 2023, from 10am – 11am PDT.
Learn more and register here.
---
FOLLOW COMMUNITY INITIATIVES ON SOCIAL MEDIA!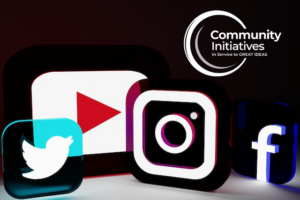 You can find us at the following:
---
Let us know what's going on with your project and we'll do our best to get it into the next Project News and share on social media.
Email Stephanie at communications@communityinitiatives.org.
If you would like to learn more about our projects, please visit our projects page.