Latino Outdoors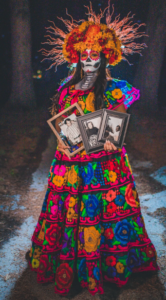 Latino Outdoors hosts an annual photography competition. In the photographs, you can view images of their members interacting with nature – and community. There is one grand prize winner selected out of categories such as "Todos Outdoors," "Conservation Cultura," "Latino Outdoors Identity," and "Semillitas Outdoors."
See the 2022 winning images, here.
---
Big Cat Sanctuary Alliance
Are you aware that on December 20, 2022, President Biden signed a new law prohibiting the ownership of tigers and other big cats as pets? Under this new law, only credited facilities, like sanctuaries, zoos, and aquariums, can own these large cats. However, Emily McCormack, Big Cat Sanctuary Alliance Steering Committee Chairperson, explains that the trade of large cats is primarily done underground and, for this reason, is very hard to track.
Read more, here.
---
Attendance Works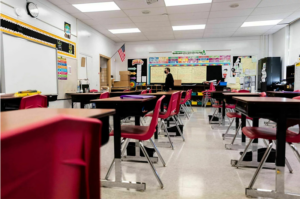 Attendance Works' Executive Director Hedy Chang was recently quoted in an NPR article discussing how absenteeism in schools hasn't recovered since the beginning of the pandemic.
"I think people have been a little bit under the false impression that when COVID became more endemic, that that would then result in a significant improvement in attendance. And I'm not seeing that," said Chang.
Read it here.
---
Oregon Just Transition Alliance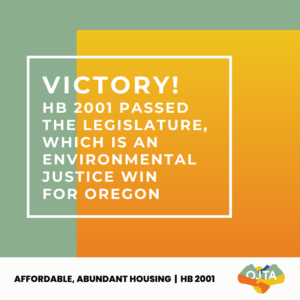 Oregon Just Transition Alliance (OJTA) and other environmental advocates lauded the passage of housing bill HB 2001 as a major win for environmental justice and frontline communities around the state.
"This victory will go a long way to addressing the housing crisis today and long term, in a way that will most benefit frontline communities. We are grateful to state legislators and Governor Kotek for advancing this smart policy," said Joel Iboa, executive director of OJTA.
Read more about this important housing bill's passage here.
---
FOLLOW COMMUNITY INITIATIVES ON SOCIAL MEDIA!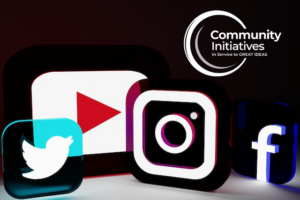 You can find us at the following:
---
Let us know what's going on with your project and we'll do our best to get it into the next Project News and share on social media.
Email Stephanie at communications@communityinitiatives.org.
If you would like to learn more about our projects, please visit our projects page.