Palomacy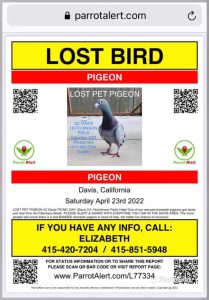 On April 23 of this year, Palomacy participated in the UC Davis 108th Picnic Day. They brought their squad of rescue pigeons to help educate the attendees about pigeon and dove rescue, about which most people are not familiar. They were warmly received by the crowd but had a pigeon mishap: one of their rescue pigeons, Norm, decided to fly away despite several safety precautions. They're conducting a wide-scale search and have found other pigeons during their search, but Norm has evaded them. Have you seen Norm?
Read more here.
---
North American Primate Sanctuary Alliance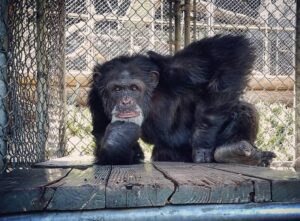 Last year when the Wildlife Waystation closed, Erika Fleury, Executive Director of the North American Primate Sanctuary Alliance stepped in to re-home the forty-two resident chimpanzees. Now, all but seven of the chimpanzees have relocated to other sanctuaries around the United States. A big portion of Erika's efforts has been fundraising to help these sanctuaries build more and better enclosures for these chimpanzees. Her fundraising efforts have included grants applications for fundraising and public relations consultants. The campaign has received national media coverage as well as a short film by actors Joaquin Phoenix and Rooney Mara.
Read more here.
---
Vision Zero Network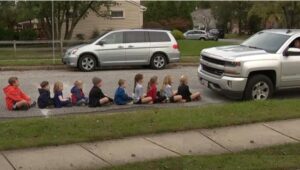 Carmakers work hard to make sure their latest model has all of the innovations required to improve the driving experience and ensure passenger comfort. Vision Zero Network asks in their blog, Acting with Urgency: What is the Road to Safer Vehicles?, why carmakers aren't doing a better job of making safer vehicles for everyone else. As they point out, three out of four new vehicles sold in the U.S. are trucks and SUVs, which are designed to be so tall that the driver can't see someone directly in front of them. This image on the left shows how many children (10!) can sit in front of one such vehicle before they are seen by the driver.
Help to change this by making your voice heard here.
---
Harmony Project San Francisco Bay Area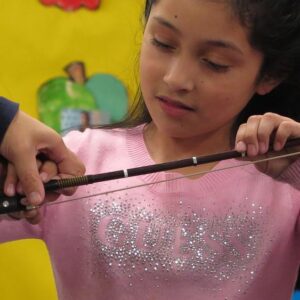 Harmony Project San Francisco Bay Area is seeking a violin teacher to support the kids in their program. Harmony Project helps engage under-served children, their families, and schools by building a positive and engaging community to teach kids the value and enjoyment of making music. Find out more about the violin teacher position here.
Watch a video about Harmony Project here.


---
Get to Know Community Initiatives' Admin Staff!
Rachel Miller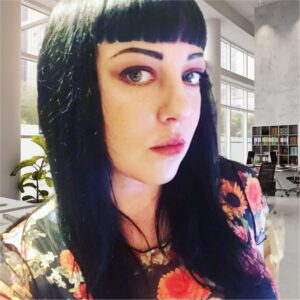 Rachel is one of Community Initiatives newest employees, having joined this spring as Executive Assistant and Board Liaison. After several years working administrative positions in more formal finance organizations, Rachel made a point to seek out more meaningful work at a nonprofit.
As an East Bay native, Rachel loves to go see the Oakland As, take walks around Lake Merritt, and hike around Oakland to see murals and art. She also volunteers in her community, most recently with hospice in the East Bay as well as St. Vincent de Paul's where she helps people find food and clothing and the support to rebuild their lives.
Rachel enjoys time spent with her boyfriend and daughter, and attempts to manage her overly-frisky kitties and her tarantula, "Ziggy Stardust." She relishes the hunt to expand her record collection, attend concerts, and leave plastic dinosaur figurines in her favorite places to be discovered by kids and adults alike.
---
Let us know what's going on with your project and we'll do our best to get it into the next Project News and share on social media.
Email Stephanie at communications@communityinitiatives.org.
If you would like to learn more about our projects, please visit our projects page.