Project Homeless Connect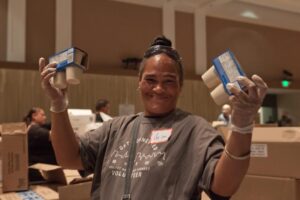 Project Homeless Connect relies on volunteers to keep their programs running that service un-housed people in the San Francisco area. Do you live in the Bay Area and are looking for a meaningful, rewarding way to give back? Consider becoming a volunteer at Project Homeless Connect.
Learn more or apply here.
---
HERicanes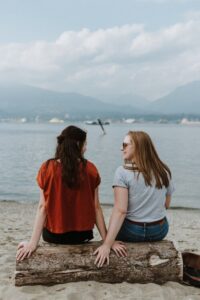 Lara and Gavin Harris founded HERicanes as an organization to educate, inspire, and enrich the lives of as many girls and young women as possible. (They have four girls, themselves.) HERicanes programming includes a mentorship program that pairs girls with women for guidance and support
Learn more here.
---
The Carpentries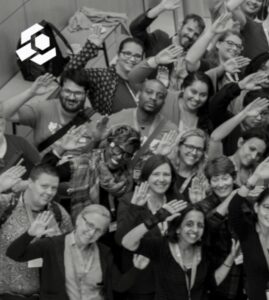 CarpentryCon 2022 is coming! The theme for The Carpentries' highly anticipated event is Expanding Data Frontiers. CarpentryCon 2022 will be held this August 1–12, and bring together both new and experienced members of the community to share knowledge and develop new skills. Interested in presenting? They're accepting proposals through June 12. Event registration opens June 1 and is free.
Learn more here.
---
Bay Area Community Health Advisory Council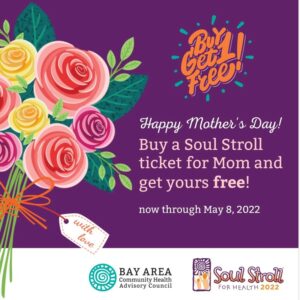 The Bay Area Community Health Advisory Council (BACHAC) Soul Stroll for Health 2022 race is coming up! This event celebrates movement and community while it increases awareness of nutrition and physical activity to promote better health. BACHAC's mission is to eliminate health disparities across generations and diverse communities. Enjoy the 1, 3, or 5 mile run/walk, health screenings, and music!
Register your Mom before Mothers Day (May 8th) and you'll receive a free ticket for yourself.
---
Get to Know Community Initiatives' Admin Staff!
Stephanie Bird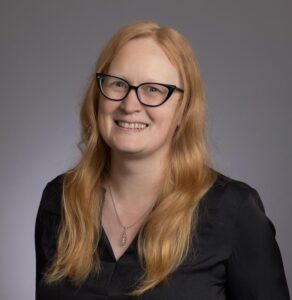 Stephanie first started working with Community Initiatives as a consultant in 2020, joining the staff full time in 2021 as Digital Marketing Specialist. Stephanie has more than 20 years of experience in the field of marketing and particularly enjoys working with social media and website development.
Originally from Chico, CA, Stephanie attended UC Santa Cruz before heading to Sacramento where she honed her darkroom skills developing professional film and print images. After four years, she returned to Chico where she focused on the written word, tackling catalog writing, grant proposals, and publishing weekly columns for two different regional newspapers before embracing the field of creative marketing.
Being a gluten- and nightshade-free pescatarian, Stephanie's favorite food comes from a local Mexican restaurant that has perfected salsa-free shrimp tacos, which she and her husband have had for dinner every Taco Tuesday for four years (and counting). She also loves hitting up falafel restaurants in the Bay Area before enjoying concerts when she can find a petsitter for her cat and two dogs.
---
Let us know what's going on with your project and we'll do our best to get it into the next Project News and share on social media.
Email Stephanie at communications@communityinitiatives.org.
If you would like to learn more about our projects, please visit our projects page.