Frontline Workers Counseling Project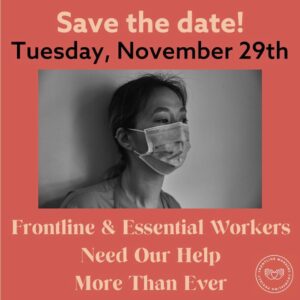 Save the date! November 29 is Giving Tuesday, and the Frontline Workers Counseling Project (FWCP) will be raising money to continue supporting frontline worker mental health. If you're looking for a way to make a difference this year, they'd love for you to join them.
See FWCP's Giving Tuesday campaign here.
---
Attendance Works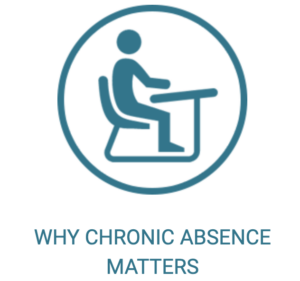 Attendance Works is working to stem the crisis of absenteeism by:
Leveraging technology in innovative ways to expand access to high quality training for educators and school teams.
Addressing physical and mental health related challenges affecting school attendance.
Informing thousands of articles which describe the urgency of this crisis and how Attendance Works is addressing it.
You can support their work here.
---
Alliance for Felix Cove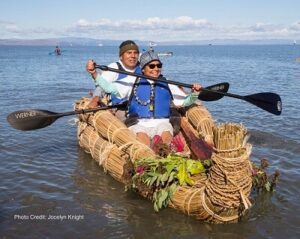 The Alliance for Felix Cove advocates for the protection and restoration of the only remaining 19th century Tomalko (Coast Miwok Tomales Bay)-built home at Point Reyes National Seashore. The Alliance aims to re-indigenize the ancestral homelands of the Felix Family—the last Tomalko family to live on the western shores of Tomales Bay at Felix Cove known as Laird's Landing.
Support Alliance for Felix Cove here.
---
Jewish Youth for Community Action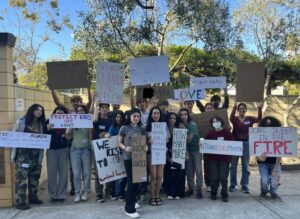 Jewish Youth for Community Action (JYCA) is a program created and led by youth to work towards progressive social change. They seek to educate, empower and inspire political, social, environmental and cultural awareness and action in young activists, guided by Jewish values of social justice.
---
Seen52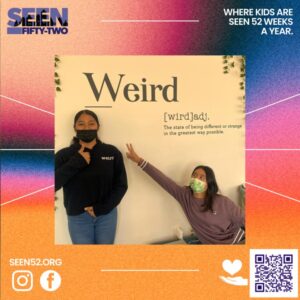 Seen52 began last year with the mission to meet the needs of youth impacted by the child welfare system by providing a joyful, stable environment, trauma-informed community, and meaningful learning pathways so that every participant is empowered with the knowledge necessary for thriving, healthy independence.
---
Regeneración – Pajaro Valley Climate Action
Regeneración – Pajaro Valley Climate Action was founded in early 2016 through a series of conversations with community leaders. These conversations illuminated the need for a climate justice organization in Watsonville; Regeneración has emerged to address this need. Regeneración was founded on the principle that climate change is a social justice issue with local impacts and must be engaged with on a local level in order to build resilient communities.
Find out more about giving here.
---
Support Community Initiatives' Fiscally Sponsored Projects
Many of our fiscally sponsored projects are fundraising for Giving Tuesday as well as year-round to continue to support their communities' needs.
Find a searchable list of projects fundraisers by name and category here.
---
Let us know what's going on with your project and we'll do our best to get it into the next Project News and share on social media.
Email Stephanie at communications@communityinitiatives.org.
If you would like to learn more about our projects, please visit our projects page.