Black Genius Foundation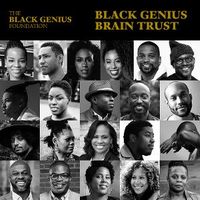 "The Black Genius Foundation seeks to transform the conversation around genius by placing Black artists and the Black creative ecosystem at the center," Simone Eccleston, the Executive Director, said. "It was borne out of my two-decade career celebrating and investing in the creative genius of the African diaspora … at organizations like Harlem Stage [and] the Kennedy Center."
The 20-year goal is to provide 476 awards distributing $12.9 million to 436 artists, 240 arts projects, and 20 arts organizations, deriving 51% of funds from Black philanthropists.
Read more here.
---
Big Cat Sanctuary Alliance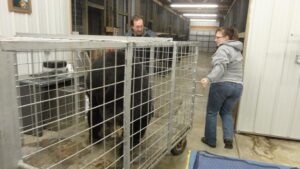 Kati Krouse, who has worked with the Big Cat Sanctuary Alliance, is now the executive director and founder of BEARS Etc. She is also the Vice Chair of the Texas Black Bear Alliance. BEARS Etc. provides rescue and re-homing of many local pets and exotic animals in the Greater Houston area, removing them from the exotic pet trade.
Read more here.
---
The Carpentries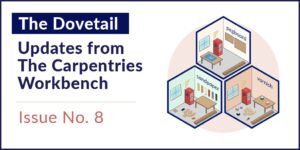 The Carpentries has released its latest post in a series they call "The Dovetail" which describes the transition to The Carpentries Workbench. With this series, The Carpentries aims to keep members of their community abreast of the current news about the Workbench.
If you are interested in participating in discussions around The Carpentries Workbench, head over to their GitHub Discussions forum.
Read their latest post here.
---
Academic Data Science Alliance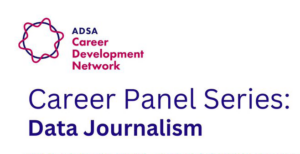 Interested in learning what it takes to become a data journalist? Join Academic Data Science Alliance (ADSA) for their upcoming Career Panel Series: Data Journalism on Friday, Oct. 28, 2022, from 2:15 pm – 3:30 pm EST / 11:15 am – 12:30 pm PST
ADSA believes in a just, equitable future where data science approaches are thoughtfully applied in all domains for the benefit of all.
Register here for their upcoming panel.
---
Follow Community Initiatives' Social Media!
Follow us on social media to stay up to date with Community Initiatives and our fiscally sponsored projects.
You can find us at the following ➡️
Facebook @communityinitiatives
Instagram @community.initiatives
LinkedIn @community-initiatives
Twitter @comminitiatives
YouTube Community Initiatives
---
Let us know what's going on with your project and we'll do our best to get it into the next Project News and share on social media.
Email Stephanie at communications@communityinitiatives.org.
If you would like to learn more about our projects, please visit our projects page.