Latino Outdoors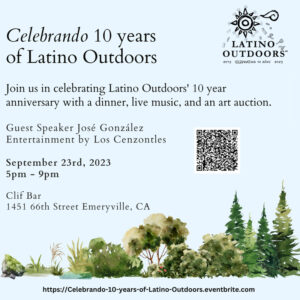 Join Latino Outdoors (LO) for: Celebrando 10 Years of Latino Outdoors. This special 10th anniversary event will feature a keynote address from LO founder José González; food and beverages from Los Cilantros, Seis Soles, Del Cielo Brewery, and Topo Chico; live performance by Los Cenzontles; and an auction of arte from LO's Crecemos Outdoors art show, and more! Please contact Cassandra Castillo for sponsorship opportunities.
The anniversary event will be held September 23, 2023, at Clif Bar HQ, 1451 66th Street, Emeryville, CA. Get tickets here.
---
LOUD For Tomorrow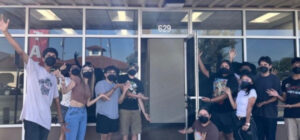 LOUD For Tomorrow (Loud4TMRW) now has their first official office space in Delano, CA's Business Center on Main Street. Loud4TMRW's new office provides a safe space space for youth to be encouraged to seek help and be empowered. The nonprofit celebrated opening its doors last week and plans for the next steps with staff and the community. Follow them on their social media and website for dates of events and for more information about their official Open House.
Read about Loud4TMRW's first official office in this article from Kern Sol News, of South Kern Sol (another of our fiscally sponsored partners).
---
Attendance Works
With school back in session, Attendance Works (AW) has been in the news with Executive Director Hedy Chang talking about the crisis schools continue to experience with chronic absenteeism post-pandemic. Chang was interviewed this last Sunday by Ali Rogin on PBS NewsHour (9/10/23), cited in the New York Times (9/5/23), and was a major resource for an article in the AP (8/11/23). Per Chang, AW has counted 8,535 stories in the media so far in 2023 about chronic absence, which far exceeds the total of 7,195 stories on the topic published in 2022. AW's work continues to help reporters to interpret the data and understand the reasons behind the nation's continued crisis in school attendance.
---
Just Solutions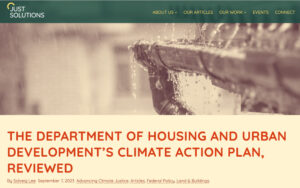 Just Solutions has reviewed the Department of Housing and Urban Development's Climate Action Plan, which was developed to "address climate threats and environmental injustice." Their article provides a visual representation of some of the specific actions included in HUD's Climate Action Plan, which was prompted by President Biden's January 2021 Executive Order 14008. The article, The Department of Housing and Urban Development's Climate Action Plan, Reviewed, discusses actions which have received the most publicity, and hold the most relevance with Just Solutions' goal of centering frontline communities in environmental policy. Learn more by reading their article, written by Solveig Lee, Policy Research Intern.
---
Follow Community Initiatives on Social Media!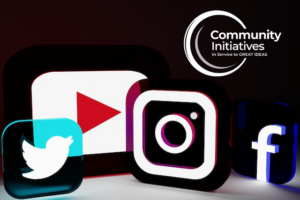 You can find us at the following:
---
Let us know what's going on with your project and we'll do our best to get it into the next Project News and share on social media.
Email Stephanie at communications@communityinitiatives.org.
If you would like to learn more about our projects, please visit our projects page.