Regeneración Pájaro Valley Climate Action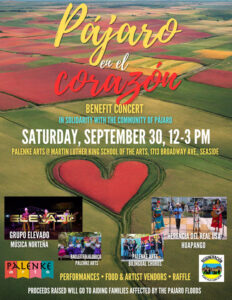 Join Regeneración Pájaro Valley Climate Action as they collaborate with Palenke Arts for a free day of unity, music, and support for the communities affected by Pájaro Floods. The Pájaro en el Corazon ("Pájaro in Our Hearts") benefit event is aimed at providing support, solidarity and funding to the families impacted by the devastating Pájaro floods in March of this year. The event will feature captivating performances by Latinx artists and vendors offering an array of goods and services. Bring friends, family, plus chairs and blankets for comfortable seating.
The benefit concert will be held September 30, 2023, at Martin Luther King School of the Arts, 1713 Broadway Ave., Seaside, CA. Learn more here. 
---
Women in Data Science Worldwide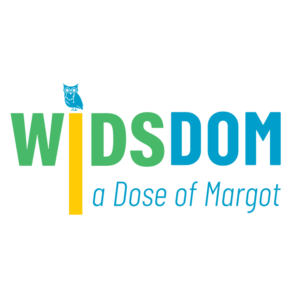 Women in Data Science (WiDS) Worldwide Executive Director and Co-founder Margot Gerritsen will post a blog called WiDSDOM every Wednesday, featuring insights to the WiDS world as well as career, math, weather, and beyond. Margot's first post, A Blonde Professor in California, tells the story of one of the stranger things someone has told her as a woman in tech. Follow her blog for a great opportunity to learn from a Professor Emerita of Stanford University who continues to promote women in the field of data science.
Make sure you visit the new WiDS website! Read the blog here.
---
San Francisco Hep B Free – Bay Area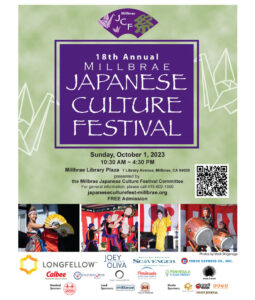 San Francisco Hep B Free – Bay Area will be at the 18th Annual Millbrae Japanese Culture Festival. SF Hep B Free's three-fold mission is to increase awareness and education about hepatitis B within the community and among health care providers, to improve the standards of care around affordable testing and vaccination following CDC recommendations and California law, and provide linkage to care for chronically affected individuals. Stop by and see them at booth 38 – they're providing free Hep B education, screenings, and giving away reusable shopping bags.
The Festival will be held October 1st at the Civic Center Plaza, 1 Library Avenue, Millbrae, CA 94030. Learn more here.
---
Pre-Health Dreamers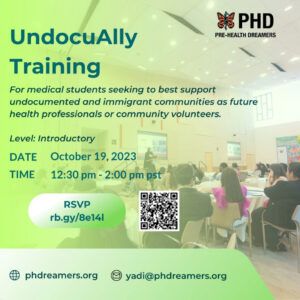 Register now for Pre-Health Dreamers' UndocuAlly Training. This introductory-level nationwide event is aimed at medical students seeking to best support undocumented and immigrant communities as future health professionals or community volunteers.
The virtual event will be held Thursday, October 19. 2023 from 12:30 pm – 2:00 pm PT. Register here.
---
Follow Community Initiatives on Social Media!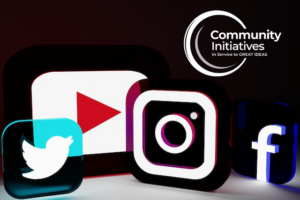 You can find us at the following:
---
Let us know what's going on with your project and we'll do our best to get it into the next Project News and share on social media.
Email Stephanie at communications@communityinitiatives.org.
If you would like to learn more about our projects, please visit our projects page.