El/La Para Translatinas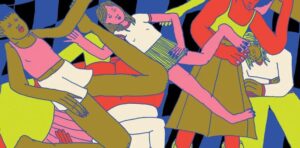 Nicole Santamaria, Executive Director of El/La Para Translatinas, was recently quoted in an article titled 'Reproductive Rights Are Gender Rights'. In response to abortion bans, Nicole said, "The hatred is the same. Against women, against the gender-diverse community. Transphobia has a high component of misogyny, a high component of anti-bodily autonomy."
Read more here.
---
Latino Outdoors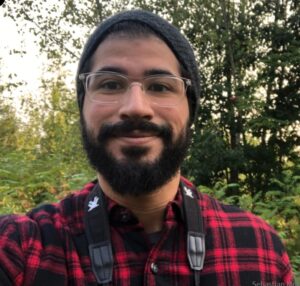 Latino Outdoors volunteer and Ph.D. candidate, Sebastian Moreno was interviewed about his experience by audobon.org. He's the program coordinator for Latino Outdoors in western Massachusetts and is also a licensed falconer. He explains, "Latino Outdoors is a space where I get to enjoy my interest in nature with people who may look like me and share a similar background as me."
Read more here.
---
Just Solutions Collective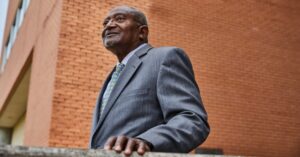 The New York Times recently celebrated the dedicated work of Dr. Robert Bullard, the "father of environmental justice," and quoted Just Solutions Collective's Senior Strategist Sylvia Chi to share analysis of program budgets and models being done to support the environmental justice movement.
Read the article here.
---
East Bay Getting to Zero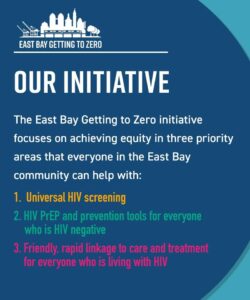 The East Bay Getting to Zero initiative focuses on achieving equity in three priorities that everyone in the East Bay community can help with: universal HIV screening, HIV PrEP and prevention for everyone who is HIV negative, and friendly, rapid linkage to care and treatment for everyone who is living with HIV.
Learn more with about them here.
---
Follow Community Initiatives on Social Media!
Follow us on social media to stay up to date with Community Initiatives and our fiscally sponsored projects.
You can find us on the following:
Facebook @communityinitiatives
Instagram @community.initiatives
LinkedIn @community-initiatives
Twitter @comminitiatives
YouTube Community Initiatives
---
Let us know what's going on with your project and we'll do our best to get it into the next Project News and share on social media.
Email Stephanie at communications@communityinitiatives.org.
If you would like to learn more about our projects, please visit our projects page.